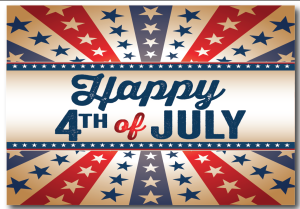 First, I want to apologize for not updating the site sooner. I have been busy, but that is not an excuse. I am committing to brining new posts, and new Midtown Charlotte NC activities, restaurants, and interests to the site at least once a month. Now, let's get to the good stuff.
It is looming in the air, and soon it will arrive. The day to celebrate, relax, enjoy good company, and possibly some good BBQ depending on your holiday traditions. Yes, the fourth of July is approaching, and with it comes the promise of summer time fun. To make sure you have all your options for how you want to celebrate, I am highlighting a selection of festivities happening around the Charlotte area. These events will bring fun, excitement and probably crowds, so try to plan ahead. Below are some great options for July 4th Celebrations in Charlotte NC.
Sky Show & Team USA vs Team Cuba – BB&T Ballpark
This will be a party to remember. Starting at 2pm, on Saturday July 4th, uptown streets from Mint to MLK, will be taken over for the SkyShow Street Party. You can walk through the uptown streets of Charlotte drinking and eating your favorite American fare: hotdogs, popcorn, hamburgers, soda pop, and more. This event is family friendly and will have many activities in the Interactive Kids Area. There will be bounce houses, coloring, and several kid crafts setup for children. Don't worry parents you can dance to the live music from the Main Stage, with several acts throughout the day. Now that you have had your fill of the street fun, head over the to the ball game with gates opening around 5pm. You can watch team USA take on team Cuba. The first pitch will be thrown at 6:05pm.
After the game there will be a flag ceremony honoring Veterans and Active Military. Veterans and Active Military members of your Charlotte community will be present.
Now comes the excitement – the firework show. The BB&T Ballpark will be hosting the largest firework show in the southeast called SkyShow Fireworks. This will be a site to remember with amazing firework choreography. You will be also able to view the fireworks from outside the ballpark, check here for a viewing map. Details of this great event are below:
SkyShow & Team USA vs Team Cuba
SkyShow Street Party – Free /2pm – Until / Mint St. – MLK Blvd.
Team USA vs Team Cuba – Buy Tickets / 5pm – End of Fireworks / BB&T Ballpark
SkyShow Fireworks – At Ballgame OR Outside BB&T Stadium / After baseball game
4th Of July Celebration – USNWC
The US National White Water Center is kicking the holiday weekend off with festivities starting Friday, July 3rd, and continuing to Saturday, July 4th with their Fifth Annual 4th Of July Celebration. This great festival will have plenty to offer all types of patrons, with activities for the kids, teens, and adults. There is plenty to see and do, from climbing, ropes, trails, and a zip line. That is just the beginning, as there will be food, beer, and live music throughout the day for everyone to enjoy. Bring the blankets, chairs, and sunscreen for this party that is sure to bring fun times all evening long. There is a fireworks show both nights starting at 9:30.
The fun starts around 3pm each day and ends with a firework show, each night around 9:30pm. There will be a cornhole tournament, along with six different bands over two days. If you are not one for big crowds USNWC is offering a VIP pass allowing for a prime spot for viewing the bands, private bar, and a catered meal. The USNWC is offering a great holiday celebration for all.
4th Of July Celebration – USNWC
Friday, July 3rd – Free ($5 parking) / 3:30pm – 10:00pm
Saturday, July 4th -Free ($5 parking) / 3:00pm – 10:00pm
VIP Passes – $45 per person
Charlotte Wine & Jazz Music Festival – Route 29 Pavilion
For some folks looking for more adult 4th of July celebration, there is the first annual Wine & Jazz Music Festival that is a 21+ event. This event is located at Route 29 Pavilion, right in front of the speedway, with parking shuttles, that boasts 15 acres of all day Jazz music. This event should be a crowd pleaser with more than six confirmed artists and musicians, ranging from funk, soul, R&B, jazz, and a little bit of gospel. This festival will start in the afternoon and go through the evening many vendors providing plenty of food, non-alcoholic drinks, alcoholic drinks, and other products for purchase. There are two ticket options: General Admission and VIP. The VIP gets you an up close and personal experience with the performers, providing a large table close to the stage with access to food and drinks separated from General Admission. Don't miss this great celebration of Wine and Jazz that is sure to be a great way to end your 4th of July night.
Wine & Jazz Music Festival – Route 29 Pavilion
Saturday, July 4th – GA $25 Early, $35 @ Gate / 5pm – 11pm
Saturday, July 4th – VIP $65 Early, $75 @ Gate / 5pm – 11pm
Hickory Grove 4th Of July Parade & Celebration
For those living in east Charlotte, the 47th annual Hickory Grove 4th of July Parade & Celebration is a staple family friendly event. This festival kicks off with a parade starting at 10:30am the ends on the festival grounds around 11:30, and the party continues into the afternoon. There will be an abundance of fun with food, drinks, games, live music and more. The big celebration will go on after the parade at The Grove Presbyterian Church. This event will be fun for the whole family. Go out and show your support to this great East Charlotte community that works so hard to put on this great festival year after year.
Hickory Grove 4th Of July Parade & Celebration
Saturday, July 4th – Free / 10:30am (parade) – 2:30pm
The Grove Presbyterian Church
Other Great 4th of July Events:
Get a healthy start to your day with the American 4 Miler run. This run will go through the historic and scenic neighborhood of Dilworth, and end with a finish line celebration including: music, breakfast, drinks, and awards ceremony. Get your dose of healthy fun, early in the day and join the American 4 Miler run.
Spend a thrilling day at Carowinds, then stay for the Celebrate America Fireworks Show. Carowinds will be putting on their biggest fireworks show of the season July 4th to Celebrate the birth of America. The fireworks start at 10pm.
Get ready sports fans and join the new Charlotte Independence Soccer team for a July 4th match against the St. Louis Football Club. This match is in Charlotte and kicks off at 7pm.
Whatever you are into, or want to experience there is a great range of activities for this 4th of July holiday. Get out have fun, and be safe!