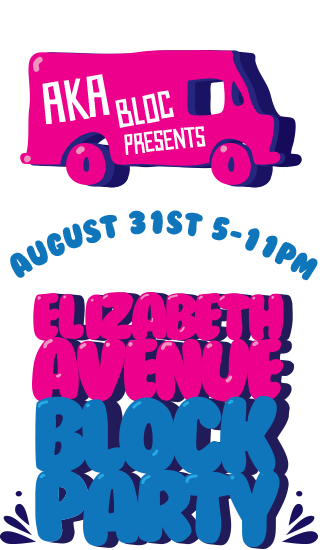 Summer time was made to share good food, cool beverages, laughs and good tunes with friends. You can do all that and more at the Elizabeth Block Party by AKA Creative. AKA Creative has teamed up with local musicians, food trucks and charities to throw down a great party while providing for those families in need. The admission is free, but a $15 donation is appreciated, and will go toward feeding local families in need through the Grocery Giveback program. Fishes & Loaves, Earth Fare, Charlotte Farmers Market, and Charlotte Health Center are partnering to help feed 100 local families.
Come out to the Elizabeth block party. Eat, drink, be merry and give to those in need. You will be able to enjoy some great food and music all evening. See all the details below for time, date, and who's going to be attending the party. More information at www.akacreative.org.
Date: Saturday, Aug. 31st
Time: 5pm – 11pm
Phone: (704) 919-0845
Accessibility: Elizabeth Ave will be blocked off from Charlottetown to N. Torrence.
Music Line Up:
Simplified
Cordula Davis
QC Dub
John Hairston jr
With These Hands Sprite DJ Academy
School of Rock
Food Trucks:
Roaming Fork
NumNum A GoGo
Auto Burger and Fry Guys
Southern Cake Queen
Queen City Q
Tacquiera Mexico
Philly's Italian Water Ice