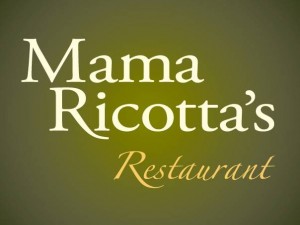 Owned by  Frank Scibelli, Mama Ricotta's has seen some change over its almost 15 years in existence. It started as a small 39 seat Italian Pizzeria. Even though the menu was small and simple, it was still a crowd pleaser. Over time the restaurant grew in fame and popularity, and Mama Ricotta's of Midtown Charlotte expanded. They now boast seating for at least two hundred, and a large catering team bringing in a hefty part of their business.
Mama Ricotta's has house made fresh ingredients such as breads, mozzarella, and sauces. They also have house created salad dressings available for purchase. They aim to serve authentic Italian dishes for the Italian food lovers in all of us. They have received numerous local, regional, and national accolades for their menu.
Mama Ricotta's is open seven days a week, and they also offering catering services.
Phone: 704-343-0148
Lunch Menu
Dinner Menu
Group Menu
Hours:
Mon – Fri: 11am – 10pm
Fri & Sat: 11am – 11pm
Sunday: 10am – 9pm